event information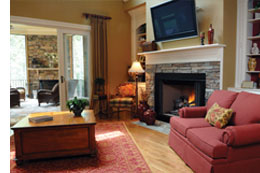 Santa Maria Wine Country, Santa Maria's Famous Bar-B-Que Tri-Tip, and…the Central Coast Home Show! This meticulously planned home show is held twice yearly (Spring and Fall), to highlight the region's varieties of Home Improvement businesses, as well as loyal visiting exhibitors. Char-Go Productions strives to provide these exhibitors with the highest quality attendees. The targeted consumers are homeowners, serious about their remodeling and decorating projects. This valuable attendee will drive as far as 35-45 miles to attend this spectacular event due to the massive media outreach that Char-Go launches months before each show. Booth space fills up quickly so reserve your booth space today!

You will peruse aisles of the very latest home improvement products and services for your home: Kitchens, floors, windows, doors, and information on recycling, alternative energy and sustainable living options. You'll find everything from roofs to rose gardens! The companies who exhibit at our shows are real pros who love to display their work. You can shop, compare and find the right products and services for your home improvement project.

Hundreds of sustainable home and garden products and services will be displayed for two days, under one roof. Green vendors will be designated by the Community Environmental Council (CEC) and will be flagged for easy locating.

The Annual Green Car Show will be showcasing the latest technologies in hybrid, clean diesel, and fuel efficient vehicles. Come see some of the newest of the dozens of hybrids and efficient vehicles - some of which just hit the market in the last few months.

Many green vendors will be showcasing energy-efficient and environmentally-responsible products and materials. Attendees will learn more about local recycling, alternative energy choices like solar, and many sustainable and 'green' living options.



2012 Central Coast Home & Garden Expo!
April 14-15

Santa Maria Fairpark
937 South Thornburg, Santa Maria

SHOW HOURS~
Saturday: 10am-5pm
Sunday: 10am-4pm

FREE ADMISSION AND PARKING!

PLUS…GREEN CAR SHOW!!


CLICK HERE TO DOWNLOAD CONTRACT

CLICK HERE TO DOWNLOAD FLOOR PLAN AND PRICING

CLICK HERE TO DOWNLOAD SPONSORSHIPS

CLICK HERE TO DOWNLOAD LATEST PRESS RELEASE







You'll find that many exhibitors will be offering show specials and discounts that you cannot find anywhere else, making this show the perfect resource to help you get moving on your latest projects. Now is the perfect time to improve your life by improving your home and "The Central Coast Home Show" is the perfect place to do it.


View Larger Map